Edit: We've released a hotfix, tS version 12.1.1. I've updated the links below to refer to the latest build.
Announcement
We are pleased announce the availability of translationStudio Desktop version 12.1.1!
Downloads
tS Desktop Version 12.1.1 Downloads
Note: translationStudio Android is still at version 12.0.
Release Notes
The hotfixes in 12.1.1 were aimed at fixing some installation problems on Windows and Mac. A few other bugs were fixed, you can see the full list at Release 12.1.1 · unfoldingWord-dev/ts-desktop · GitHub.
Translation Academy in Gateway Languages
We added support for accessing translationAcademy in the Gateway Languages that are published in the Door43 Catalog. Currently this includes English and 5 Gateway Languages (Croatian, Oriya, Hindi, Gujarati, Marathi, see the latest list here).
Included in this feature is the ability to download updates and new translations of unfoldingWord® Translation Academy as they become available.
See the following graphics that illustrate this feature.
Checking for updates: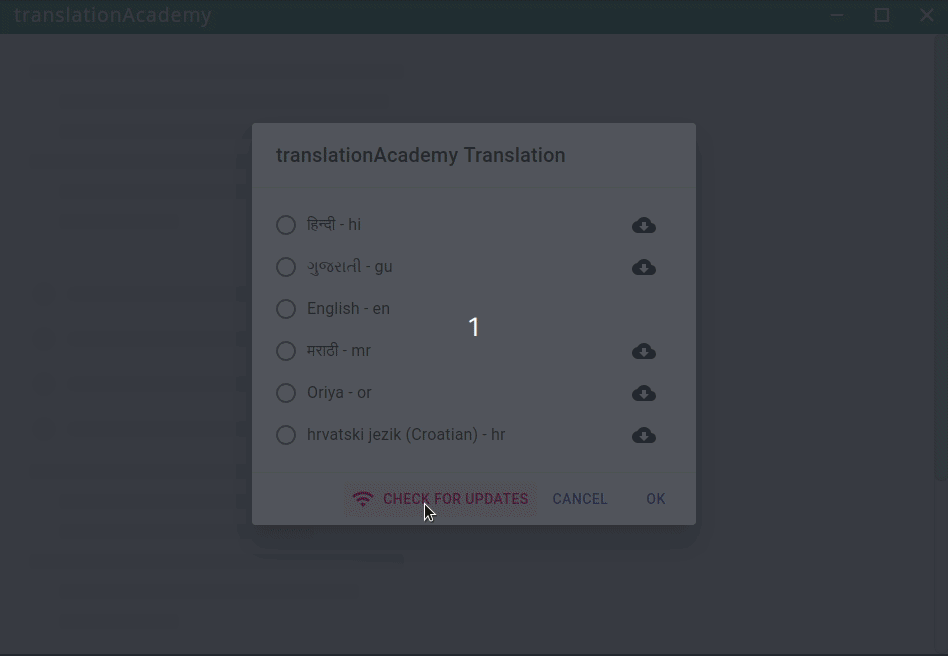 Downloading tA: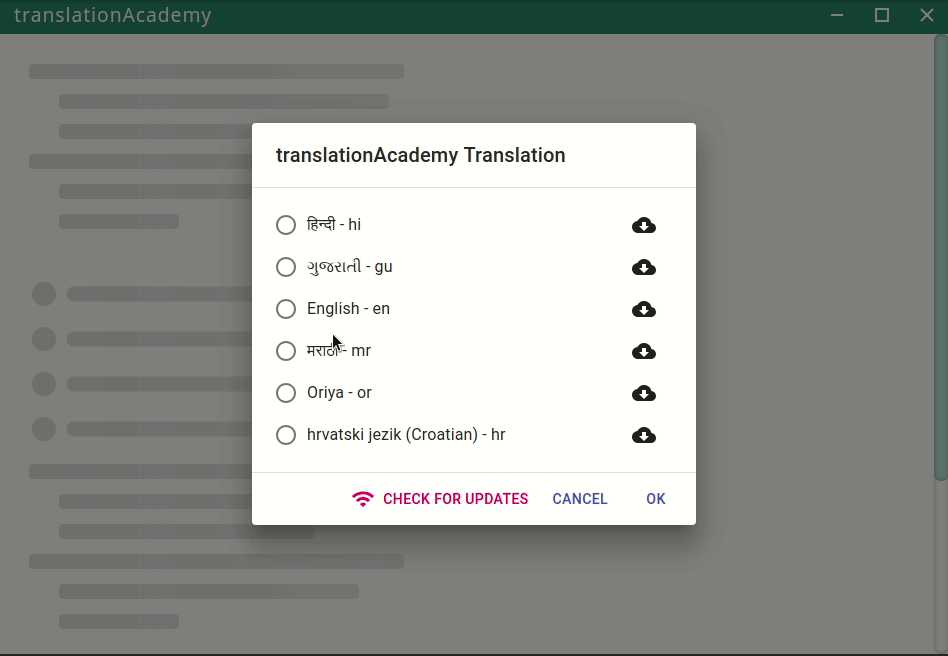 Opening tA from a contextual link: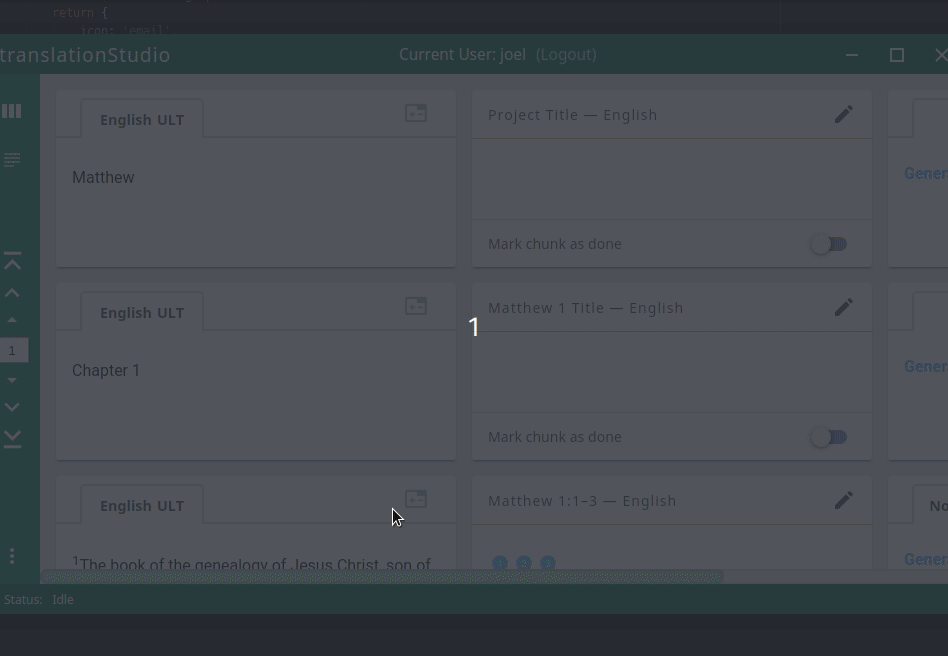 Opening tA from a contextual link when the translation of tA has not yet been downloaded: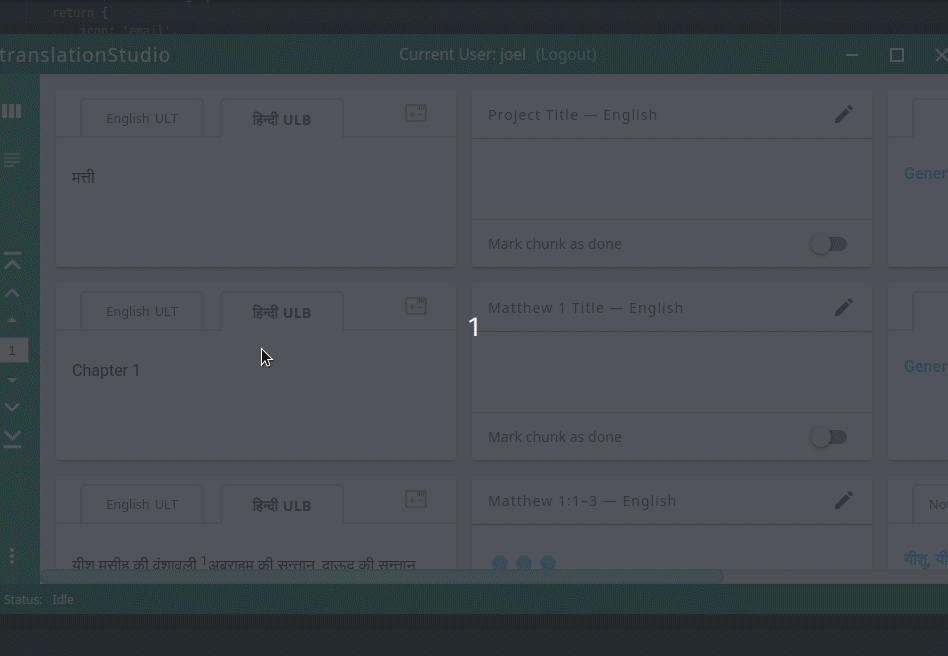 Bugfixes
Export to PDF
There was a bug in the 12.0 release that broke the export to PDF feature, that has been fixed in this release.
Copy and Paste on Mac
The 12.0 release also had a copy and paste bug in the Mac edition that we fixed in this release.
Documentation
The documentation for tS is still at translationStudio v11.1 Documentation — translationStudio Information 0.1 documentation.